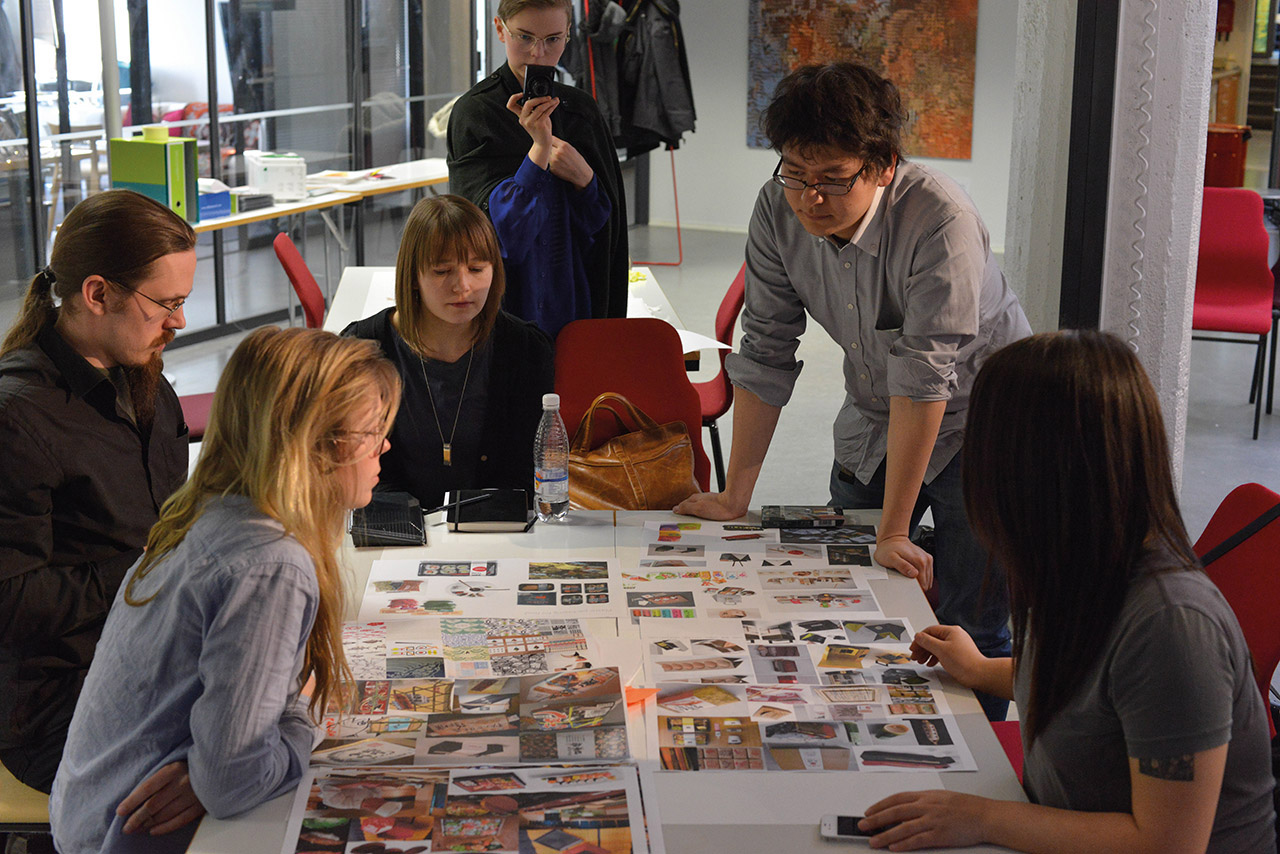 Real-World Impact
Pack-Age is a hands-on industry project course with real challenges from various companies. All projects start with a briefing from the companies, where every project presents its own unique challenge.
Students work in trans-disciplinary teams and manage their own work independently. Through the course, the projects are supported by a wide range of lectures by specialists.
Holistic Approach
Packaging design is not just about the graphics on the surface of a box. Many different aspects surround packaging, and tackling these challenges is what makes Pack-Age a truly unique course.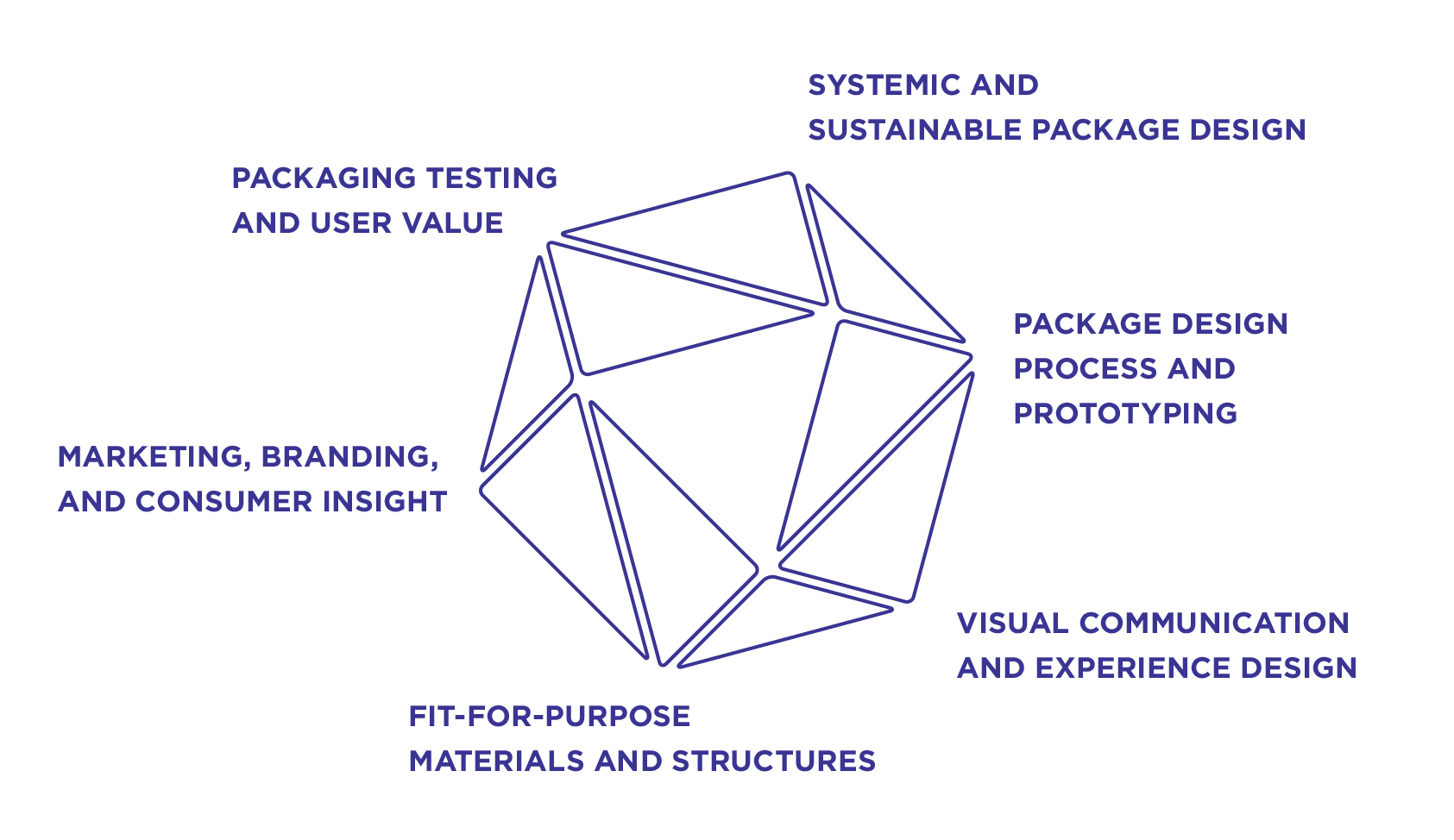 Process: Double Diamond Model
The course follows the Double Diamond framework by the Design Council throughout the course. Background research into consumer insights, culture, technology, and trends, are conducted in the early phases of the project. The ideation and prototyping phase follows, as the final goal of the course is to come up with a feasible solution.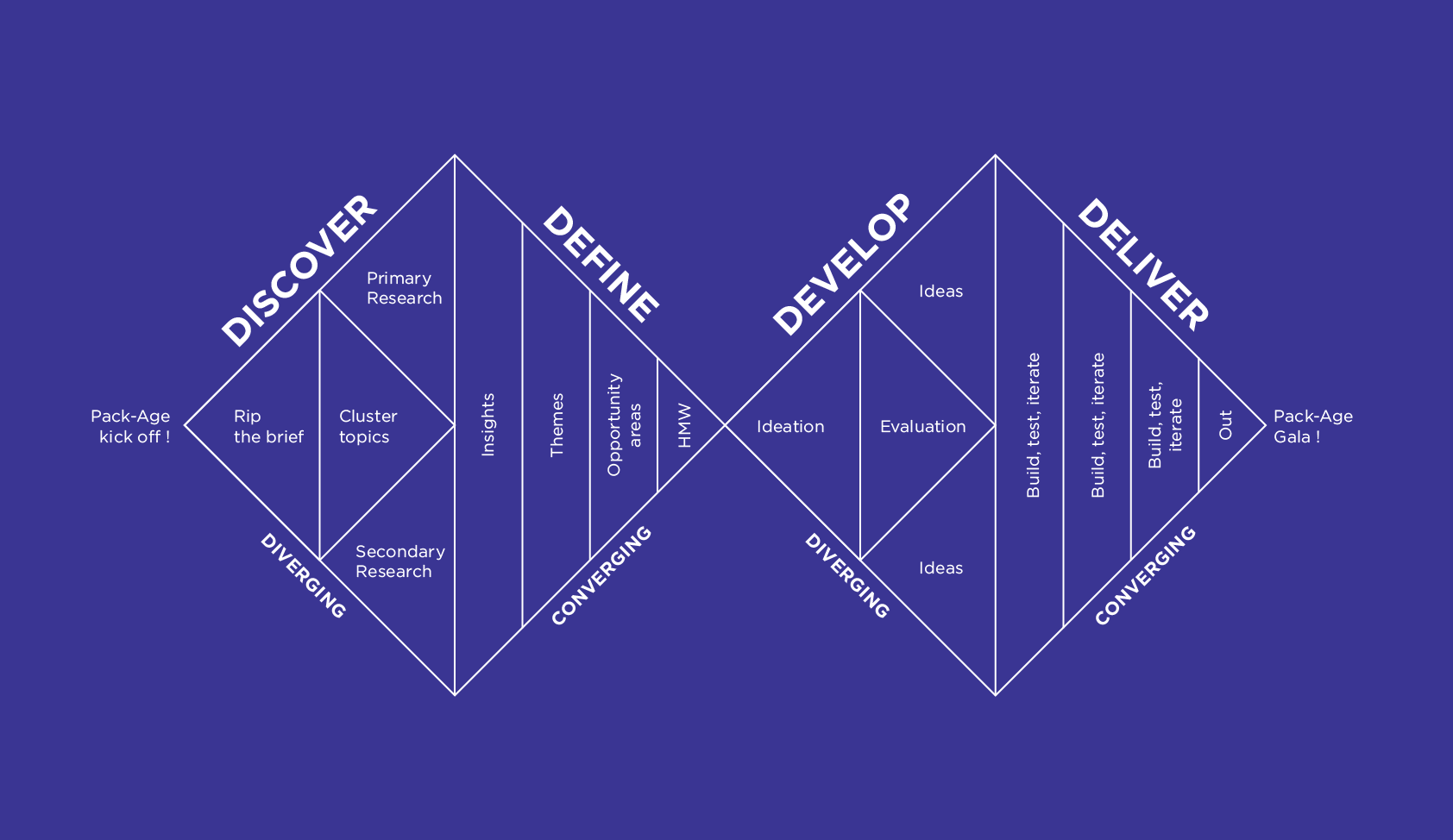 Networked Teaching & Collaboration
Teachers from Aalto ARTS, BIZ, CHEM, Lahti University of Applied Sciences, and Helsinki University partner up to provide insightful lectures and workshops. Various specialists, designers, and researchers from all over the world are also involved to provide topical lectures.

Why Packaging Design Thrives at Aalto
Packaging innovation happens in the overlap of design, business, and technology. Aalto University is the perfect place for such transdisciplinary exploration, where the school is built on the philosophy of integrating different specialties. Simultaneously, the many areas of expertise that are tied to packaging can be accessed through the various channels that Aalto has to offer.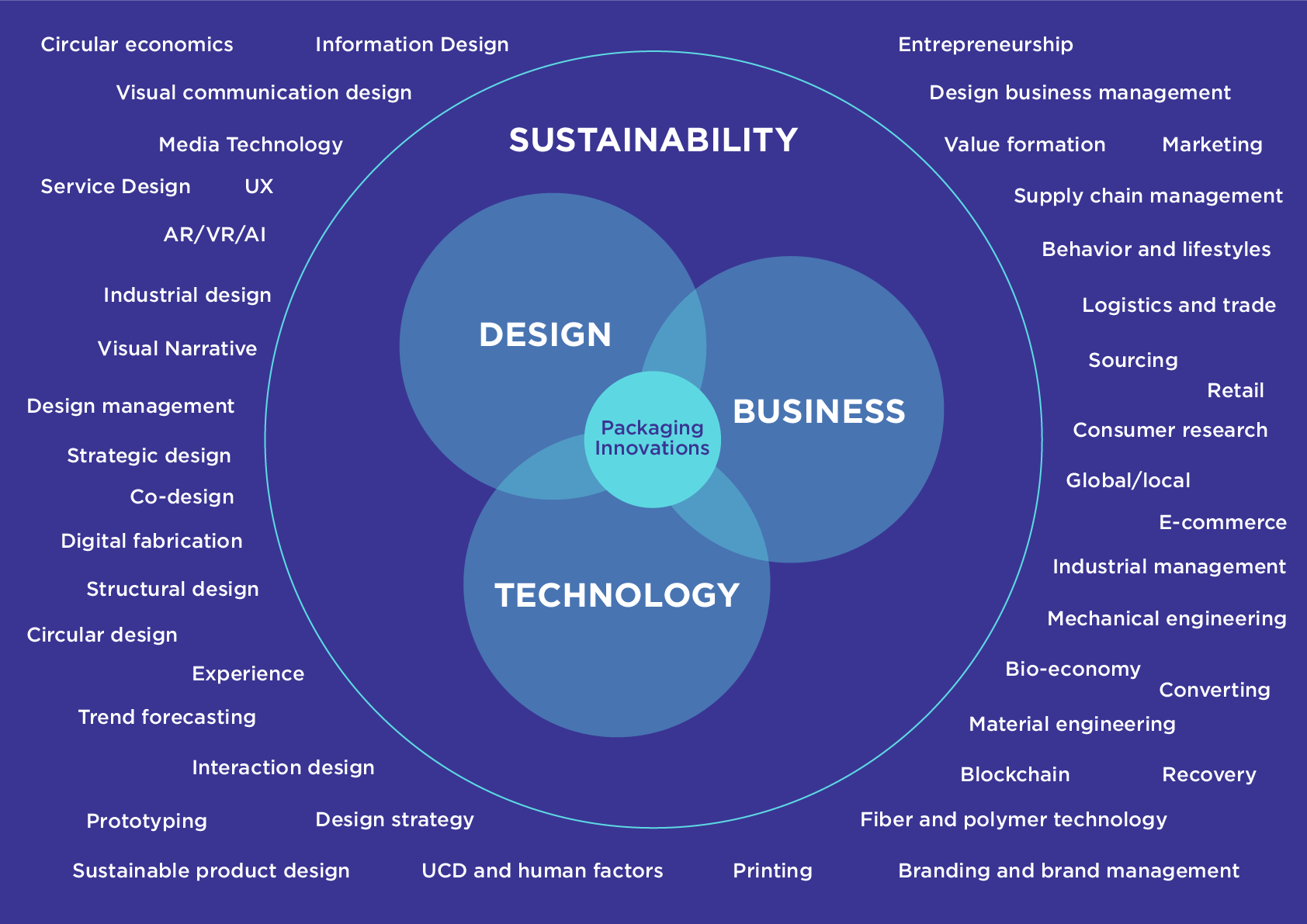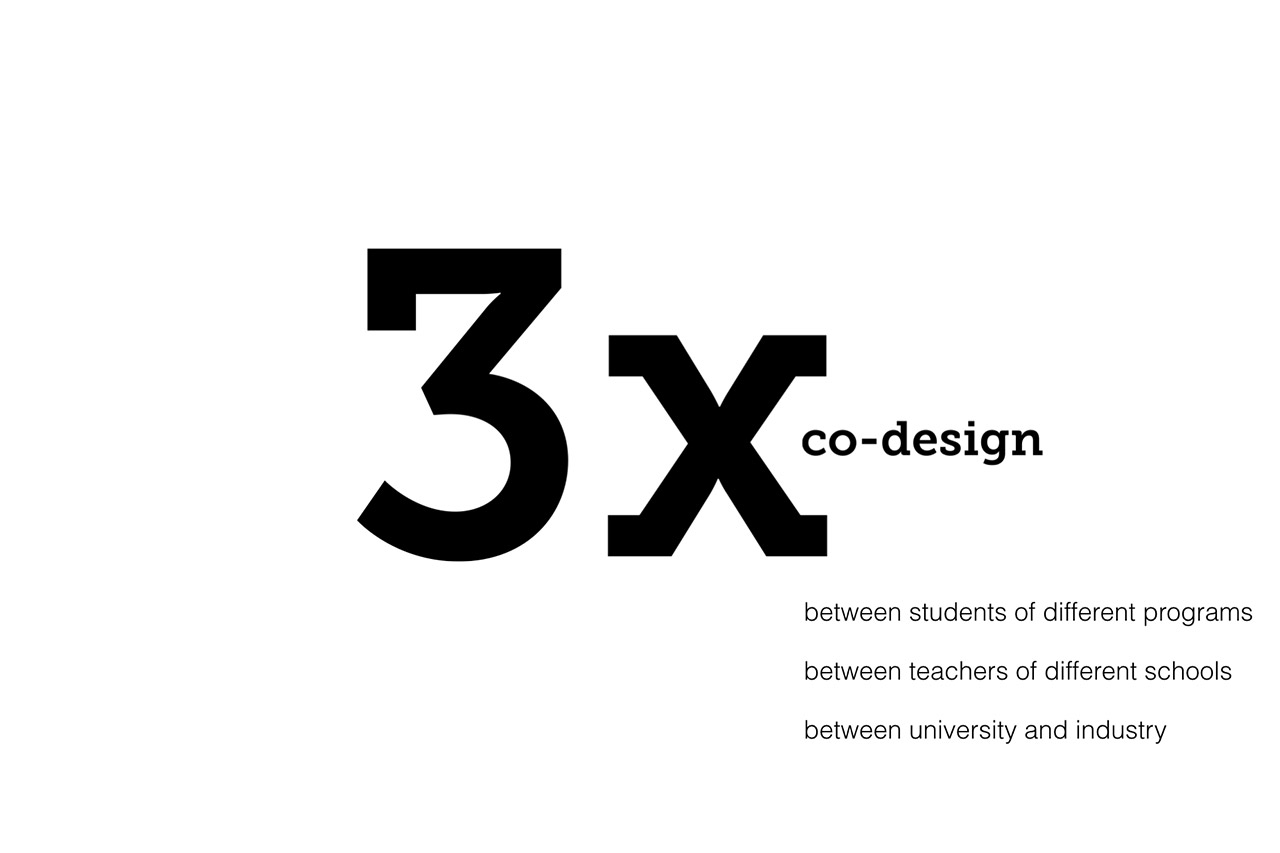 Pack-Age has collaborated with big and small companies from various industries. The packaging challenges can be strategic, tactical, or operational. For each project, a team of 4-5 students are formed, carefully selected from different backgrounds. The student teams work with the challenge, learn about packaging from many perspectives, and develop concepts and prototypes that answer the brief. Feedback is collected from a number of perspectives during the course, and is used to develop the concept further in iterative loops. Over the years, Pack-Age has formed partnerships with industrial sponsors that help supply materials or produce high quality prints for the prototypes.
New project proposals and contracts are prepared during the spring and summer, but teaching and design work takes place in the autumn, from September to December at Aalto University.
Cooperation makes it possible to offer more comprehensive approach to teaching and learning packaging design. Pack-Age is all about collective intelligence. If you are interested in collaborating, please do not hesitate to contact us.